Pacton Technologies specializes in developing bespoke hardware solutions that cater to your business's specific requirements. Our team of skilled engineers and designers collaborates with you to create innovative, dependable, and streamlined custom hardware designs that match your goals, budget, and schedule. As your committed partner from the consultation phase to ongoing support, Pacton Technologies ensures your custom hardware solutions propel your business toward success. Contact us today to explore your needs and experience the exceptional service of Pacton Technologies.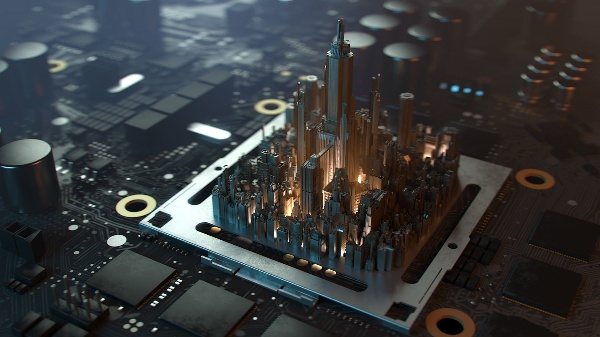 At Pacton Technologies, we understand that every business has distinct requirements, and a one-size-fits-all approach isn't always the best solution. That's why we specialize in creating customized hardware designs tailored to meet your specific needs and challenges.
Our team of experienced engineers and designers collaborate with you to understand your project's objectives, budget, and timeline. We focus on delivering innovative and reliable hardware solutions that not only meet but exceed your expectations. By leveraging cutting-edge technology and industry best practices, we ensure that your custom hardware design is both efficient and future-proof.
Our Customized Hardware Design Process:
Consultation: We begin by understanding your unique needs, goals, and constraints.
Concept Development: Our team creates a comprehensive plan outlining the proposed design.
Design & Engineering: We develop detailed schematics, 3D models, and prototypes.
Validation & Testing: Rigorous testing is conducted to ensure the design meets all requirements.
Manufacturing Support: We guide you through the production process, ensuring a smooth transition.
Ongoing Support: Our team remains available for updates, improvements, and maintenance.
Why Choose Pacton Technologies for Your Custom Hardware Design?
Expertise: Our skilled engineers and designers have a wealth of experience in diverse industries.
Quality: We are committed to delivering high-quality, reliable, and innovative hardware solutions.
Collaboration: We work closely with you throughout the entire process, ensuring transparency and open communication.
Cost-Effective: Our custom designs focus on optimizing efficiency, reducing production costs, and enhancing product longevity.
Timely Delivery: We pride ourselves on meeting deadlines and delivering your custom hardware design on time.
Let Pacton Technologies be your trusted partner in bringing your vision to life. Get in touch with us today to discuss your custom hardware design needs and discover how we can help you achieve success.